United Voice members working at the XXXX brewery in Brisbane stopped work for one hour, supported by other unionists and community members, on March 26.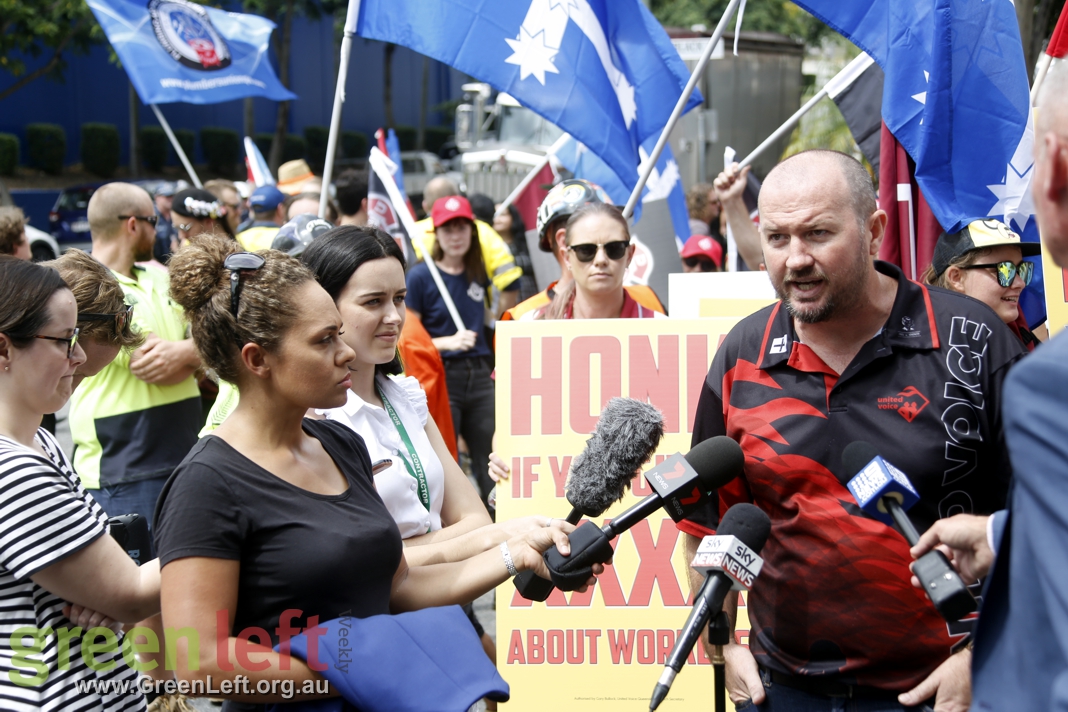 T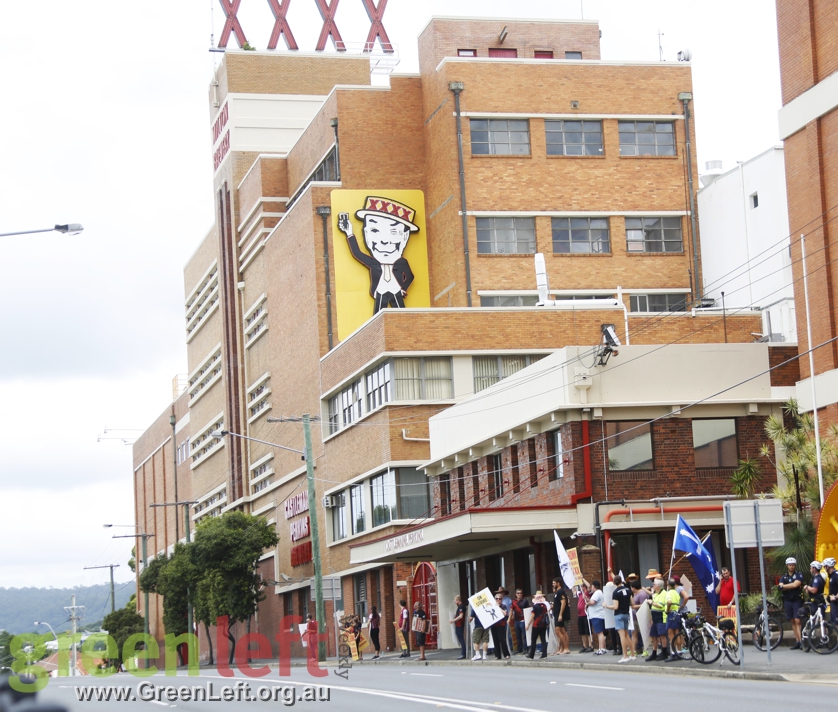 he union action is the beginning of an ongoing campaign against job losses in recent years amounting to almost one-third of the workforce. The union is also worried about the increased use of casual labour at the site.
"They're bringing in contract labour," United Voice representative Damien Davie told media at the rally. "They want to bring it in at a minimum of 25% less [wages] than the current permanent workforce."
"It's outrageous! They're lying to Queenslanders, saying they're paying them at the same rate. It's totally not true."
The company is using the same labour hire company that Carlton & United Breweries used to try to break its Melbourne workforce last year, according to Davie.
"We don't want to let that happen here," he said. "We're going to fight to protect good Queensland jobs at Milton Brewery."
One aspect of the union campaign will be publicity actions at sporting events sponsored by XXXX. These include the Commonwealth Games and Brisbane Broncos Rugby League games.
More photos here and on the Green Left Facebook page.
Like the article? Subscribe to Green Left now! You can also like us on Facebook and follow us on Twitter.