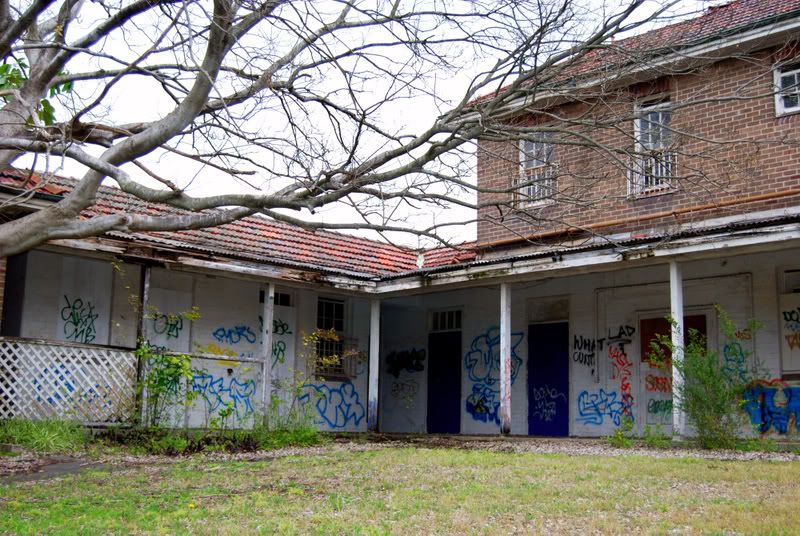 A proposal for a refugee hub at Callan Park has won the support of Leichhardt Council.
Leichhardt Council decided on December 8 to write to the state and federal governments to request funding for the establishment of a Refugee Welcome Centre in Callan Park.
Leichardt Mayor Darcy Byrne said: "By offering a place in our own backyard to the orphans and widows fleeing Syria and elsewhere, we can put our good intentions into action."
The proposal, should funding be granted, would need to be in line with the Callan Park Act and the Callan Park Masterplan, which identifies Callan Park as a "future Centre for Excellence in Mental Health".
Callan Park currently houses residential drug and alcohol rehabilitation services, a variety of mental health services and two universities.
Labor councillor Simon Emsley said most of the 12,000 Syrians Australia has offered to settle would be forced to live on the fringes of the metropolitan area, rather than in the city's centre.
"Callan Park can provide support to Australians who need a helping hand, as well as people who have escaped brutal conditions overseas."
Greens councillor and former Mayor Rochelle Porteous said she was pleased the council had made this decision. She said it was important that council adopted a stronger motion calling on the federal government to end offshore processing and mandatory detention and allow children out of detention.
Leichhardt Council is already a Welcome Refugee Zone Council — one of 51 councils in NSW and 124 councils across Australia. Welcome Refugee Zone Councils must commit to upholding the human rights — all the human rights — of refugees and asylum seekers.
"Leichhardt Council is and taking a strong humanitarian approach to refugees as a result", Porteous told Green Left Weekly on December 8.
When the motion was first put at the November 25 council meeting it was lost, with the Liberals and Greens voting against.
The Greens supported the proposal but had tried to amend the original motion to include council's stated opposition to mandatory detention and offshore processing. They did not succeed.
In a strange twist, rather than vote for the Green's motion, Labor and Liberal councillors passed a motion calling for an end to mandatory detention — without the proposal for a refugee hub.
Afterwards, Labor's Byrne accused the Greens of choosing to "join with the Liberal Party and white supremacist thugs" to stop refugees being housed at Callan Park.
The Party for Freedom had protested at that council meeting two hours before this item was debated. They were quickly escorted from the building by council staff.
On December 8, only pro-refugeee advocates attended and spoke at the council meeting. The council decision to seek funding for the refugee centre and call for an end to offshore processing was greeted with applause from the public gallery.
"Labor, Liberal and Independent councillors are now supporting the Greens' call for an end to offshore processing, children in detention and mandatory detention", Porteous said.
"If council can get this right then so can the federal government."
On December 8, only pro-refugeee advocates attended and spoke at the council meeting.
Like the article? Subscribe to Green Left now! You can also like us on Facebook and follow us on Twitter.