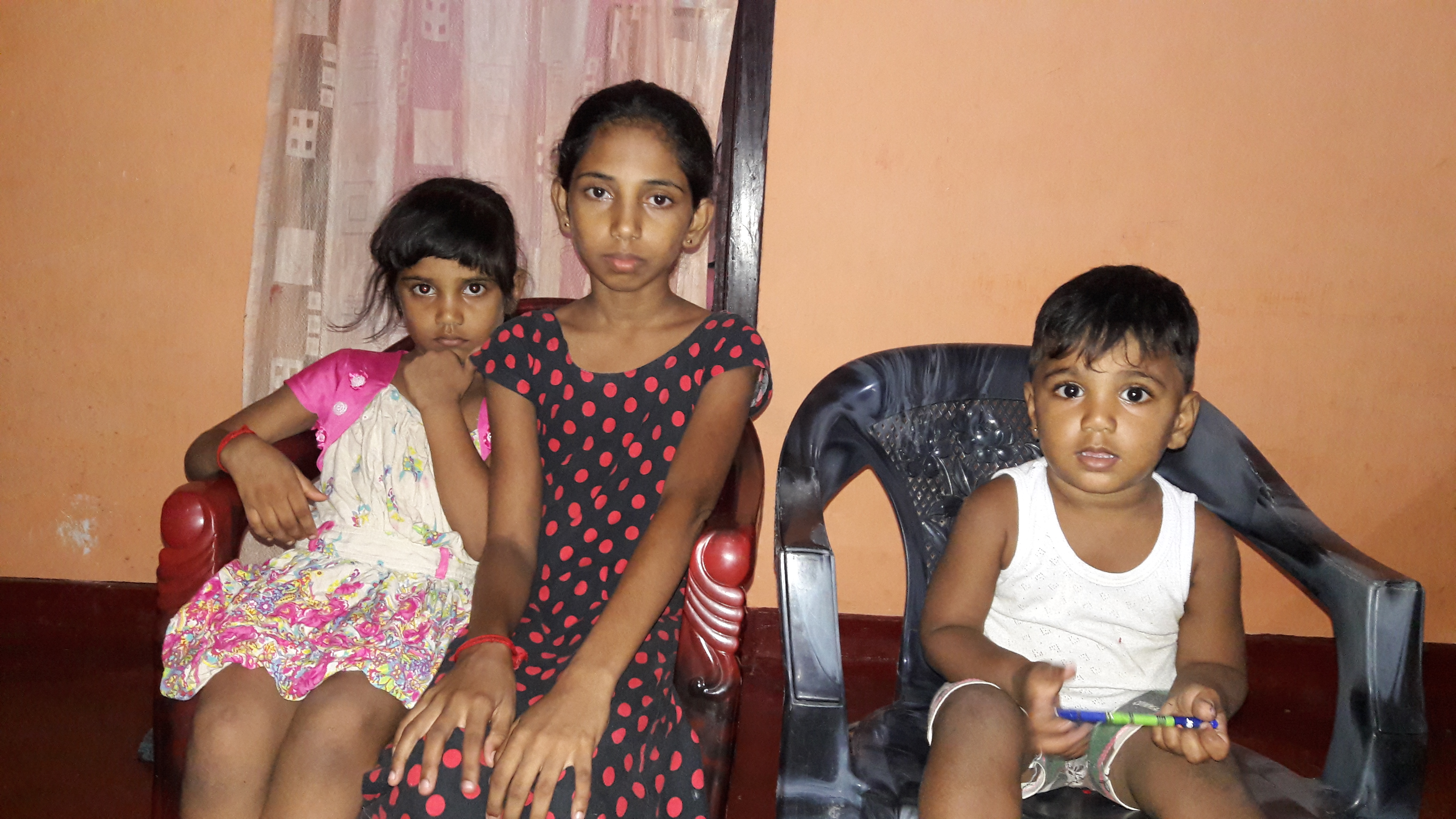 The children of Santhiyogu Anton, who was abducted, tortured by Sri Lankan security forces. Photo from Tamilnet.
Santhiyogu Anton, a 38 year old Tamil man, was abducted and tortured by Sri Lankan military intelligence on June 29.
After previous experiences of harassment by military intelligence, Anton had sought the assistance of the Catholic Church. He was allowed to stay at a church near the city of Mannar.