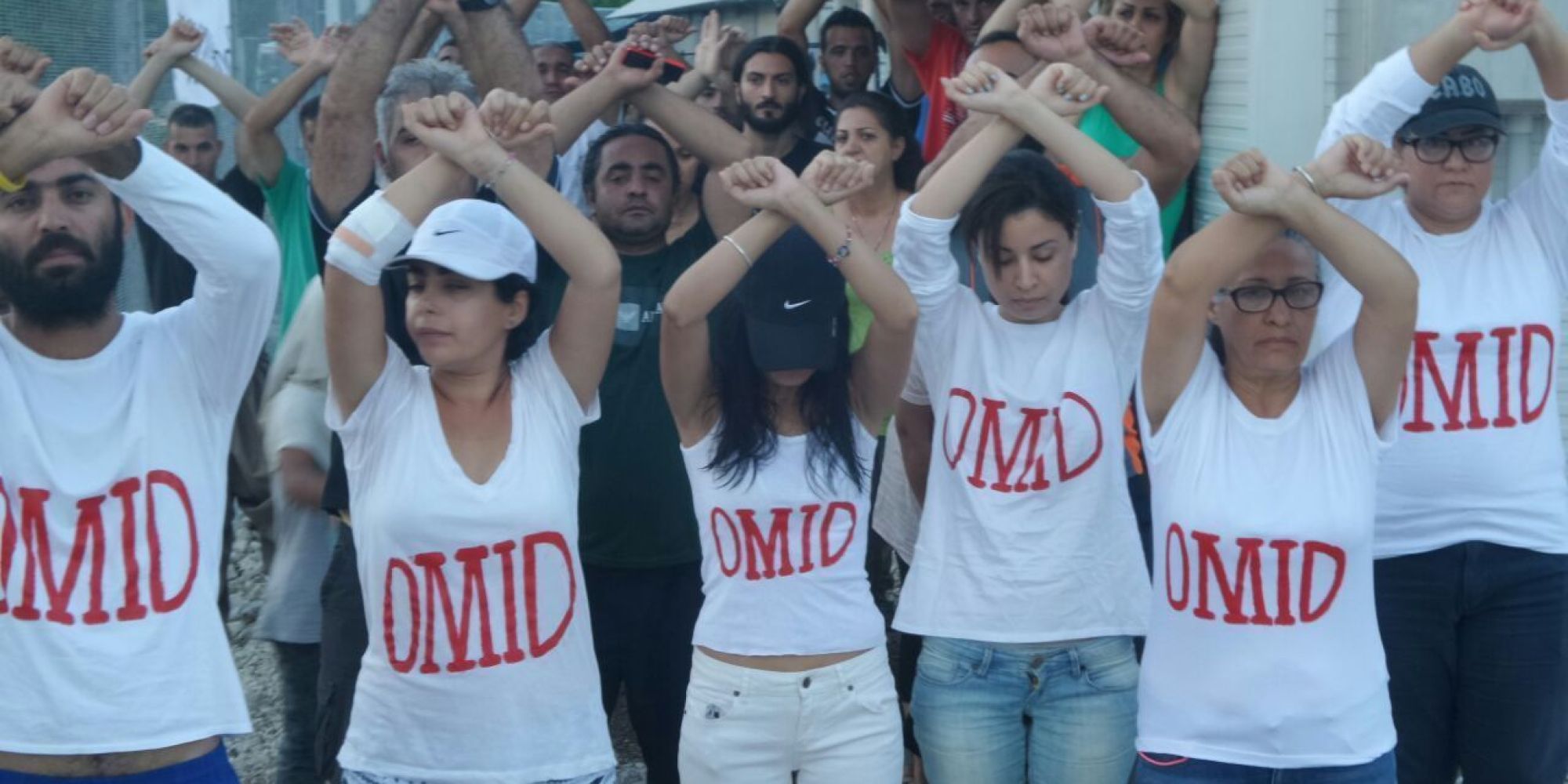 When I heard that Omid Masoumali had set fire to himself on Nauru on April 27, had to wait 26 hours to be airlifted out, during which time he had no pain relief, and then died in Brisbane, it was too much. Suddenly the activism we were engaging in seemed very inadequate.
Omid means "hope" in Farsi. He had been stripped of hope by the government's deterrence sadism, aided and abetted by the so-called opposition. The only hope left was in his name. Many others have been stripped of hope, and Omid will not be the last to have taken their own life.
To me, self-immolation always seems appalling. I kept on thinking about it. Thinking about the unfairness of it, I wondered how people could keep living their lives, immersed in their mobile phones, driving, shopping.
Omid's family released this statement on May 20, the day of his funeral in Iran:
"Our hope is gone! Omid is gone forever. He was only 24. 'Omid' means 'hope' in Persian. His father named him Omid because his birth gave hope, excitement, and life to his small family.
"As a child, Omid was so sweet and cute. He loved animals very much. He had built up a small shelter in his house where he kept his pets; they were just like his close friends.
"Our Omid had it all: he was warm, friendly, always smiling, witty, and athletic ability. He was a lifeguard and saved a couple of children. Those kids still come to visit us. His friends describe him as a trustful, amiable, warm, and lovely fella. He was happy and joyful; full of life. It was impossible not to laugh when he was around.
"Omid had a catchy slogan that everyone remembers: all his goodbyes were followed by 'Chakeretam, Nokaretam', a saying in Persian which implies you can always count on me for everything. 'Chakeretam, Nokaretam' coming from his mouth, with a broad smile, while he was holding his cap with one hand and tapping your shoulder with the other hand.
"There is no word that can express how bitter his loss is for us. Our Omid is gone; our hope is dead; so unbelievable, so sudden! We were counting on him, like always, like what he was saying every time; counting for better future, counting for sweet coming moments.
"Omid was doing well, enduring hardships for better future. What happened to Omid's hope? Who has taken his hope? Who has taken our hope, our Omid? Who has made the life so bitter for him? We lost our Omid, our hope. Who has made the life so bitter for us? The endless bitterness..."
I had not read this when I went to Prime Minister Malcolm Turnbull's office. I initially wrote Omid's name in chalk. Then I wrote the names of others who had taken their lives because they were locked up by the immigration department for coming here by sea. There are many of them, and many have set themselves on fire.
Another refugee, Hodan Yasin attempted the same only two days after Omid. As far as we know, she is still in a Brisbane hospital. A Bangladeshi woman has also taken her life with Panadol, on Nauru.
One day, I hope there will be a statue or monument to Omid, saying his death was the one that finally turned people against the abuse we had allowed our governments to perpetrate against people needing our help.
I would like the plaque to say that after he died, people were given safe passage from Indonesia to Australia, that asylum seekers were no longer locked up, and we finally passed a bill of rights into law, so no more abusive legislation, such as the grotesque refugee legislation and those allowing the Northern Territory Intervention could no longer become the law of the land.
Australian people had finally had enough. We disbanded the sinister Australian Border Force. We ended Australia's drift to fascism. At last the meaning of human rights, refugee rights, and Indigenous rights, was understood. Politicians who had led Australia into war were no longer feted as elder statesmen, but treated as war criminals. The ABC reported news from the region, and if our government was committing human rights abuses, the ABC reported it. So far this is just a dream.
I did not mean to be arrested. But when the cop car pulled up, I was there, red-handed, with my can of black spray-paint. I do not regret what I have done. I do regret getting caught. I should not have spent so much time admiring my work.
But now it has happened, I want to do the most good for the campaign to free the refugees and asylum seekers, and give the 30,000 people on Temporary Protection Visas and Bridging Visas a fast track to permanent residency and citizenship.
The first thing is to shut down the Nauru and Manus Island camps. World Refugee Day rallies will be held around the country from June 18 to June 25 — check when it is on in your city.
There is a national campaign organised by refugee advocacy and activist groups around Australia, called Pledge for Refugees. Its aim is to build broad support among organisations and individuals for five key demands that would create the framework for a just refugee policy:
• Immediate release and settlement of all those suffering at our hands;
• End mandatory detention;
• Raise the refugee intake substantially;
• Safe and just passage of asylum seekers to Australia, with no punishment based on means of arrival; and
• Give refugees permanent settlement visas, citizenship with full rights including work and family reunion.
If people would like to give some moral support, my court hearing is at 9.30am Wednesday June 29 at Waverley Local Court, 151 Bronte Rd Waverley. Bring banners, as from 9am to 10am we will be having a peaceful demonstration in front of the court.
I will plead guilty and hopefully make a speech. I will be asking for a prison sentence, as this is effectively what refugees get. In fact, their sentence is far worse as it is indefinite and they have no prisoners' rights.
[You can see the full details of the pledge and sign it by visiting the website.]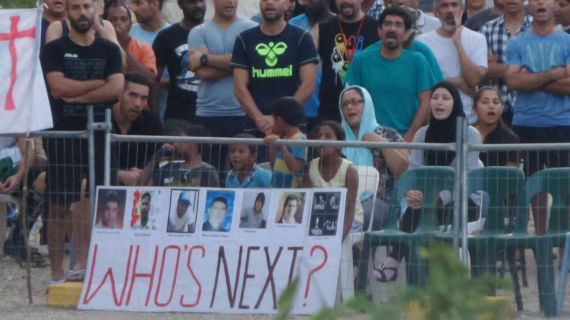 Like the article? Subscribe to Green Left now! You can also like us on Facebook and follow us on Twitter.