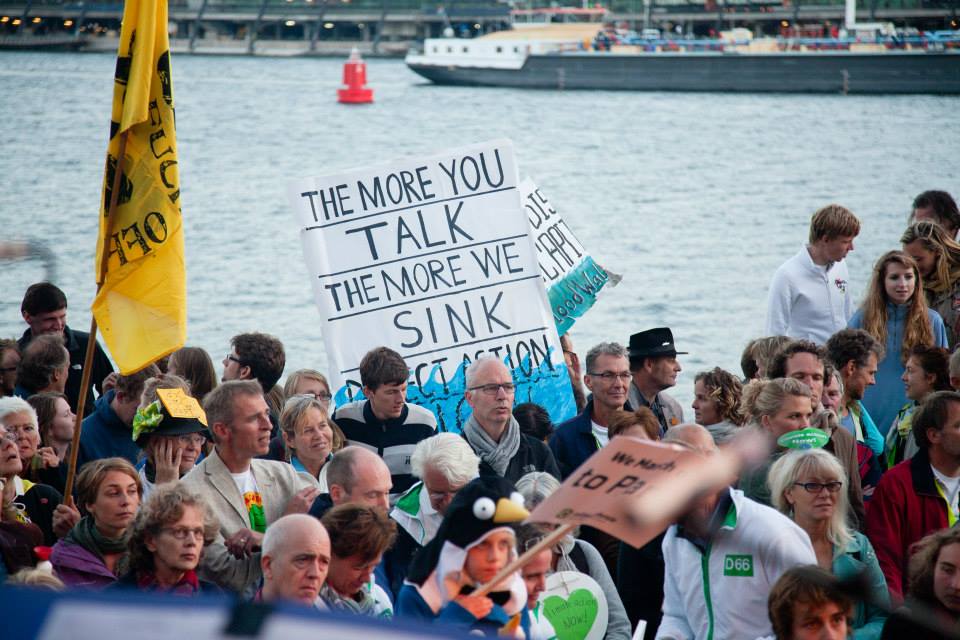 People's Climate March, Amsterdam, September 21, 2014. Photo: Urgenda.nl.
Environmental groups have congratulated the Netherlands after 866 Dutch citizens collectively won a lawsuit filed against their own government for "knowingly contributing" to global warming while doing nothing to prevent it.
A court in the Hague ruled in favour of the complainants and ordered the Dutch government to adopt a goal of cutting carbon emissions by at least 25 % in the next five years. The court added the government's previous goal of cutting emissions by 14-17% compared to 1990 levels was unlawful, considering the imminent threat posed by climate change.
"The state should not hide behind the argument that the solution to the global climate problem does not depend solely on Dutch efforts," stated the judges in their final ruling. "Any reduction of emissions contributes to the prevention of dangerous climate change and as a developed country the Netherlands should take the lead in this."
The case was filed by Urgenda, a Netherlands-based environmental and sustainability group, and is the first of its kind worldwide. The judges' ruling was based on human rights and Tort law – a universal law against unfairly causing harm or suffering.
The ruling has led some to speculate that it may cause a global domino effect. In Belgium, for example, a group of 8000 citizens are preparing for a similar court battle, while Norwegians have been contemplating a similar move.
[Reprinted from TeleSUR English.]
Like the article? Subscribe to Green Left now! You can also like us on Facebook and follow us on Twitter.