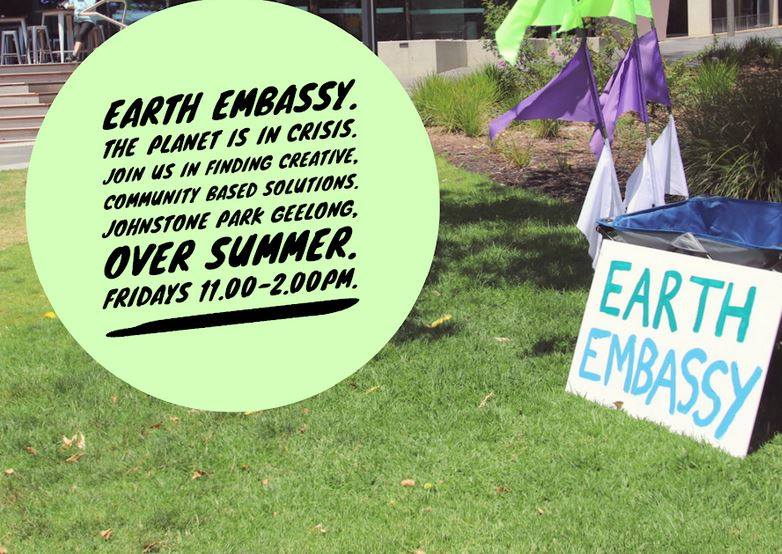 Friday, January 17, 2020 - 11:00
A PLACE TO LEARN AND TO BE ENCOURAGED WITH ARTWORKS AND WRITING TO HELP US ALL FEEL ABLE TO TO CONTRIBUTE TO THE EMERGENCY WE FACE. HERE WE SIT CLOSE TO MOTHER EARTH AND BECOME INSPIRED BY HER GENEROSITY. PLEASE JOIN US.
Johnstone Park, (set up just outside the Geelong Library Cafe)
Every Friday over January and February 11am to 2pm
Repeating date
Repeats every week every Friday until Fri Feb 28 2020.
Friday, January 24, 2020 - 11:00
Friday, January 31, 2020 - 11:00
Friday, February 7, 2020 - 11:00
Friday, February 14, 2020 - 11:00
Friday, February 21, 2020 - 11:00
Friday, February 28, 2020 - 11:00