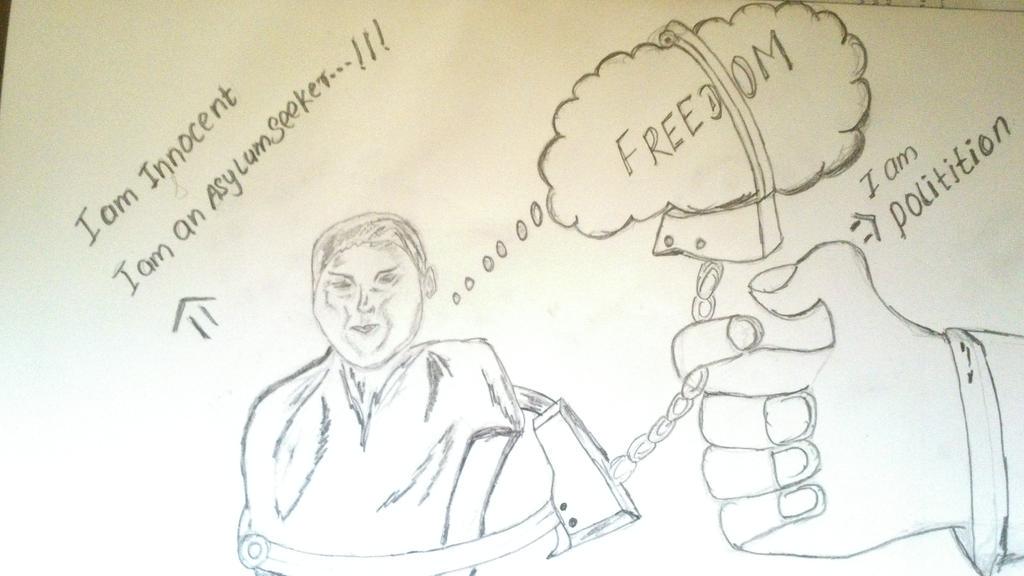 Drawing by S Nagaveeran.
From Hell to Hell
By S Nagaveeran Writing through Fences 2015 Email
fenceswritingthrough@gmail.com
for copies
From Hell to Hell
is the powerful new work of poems and drawings by S Nagaveeran, also known as Ravi. In detention for 33 months in Nauru, Ravi turned to writing and drawing as a way of dealing with the emotion and despair that overwhelmed him.