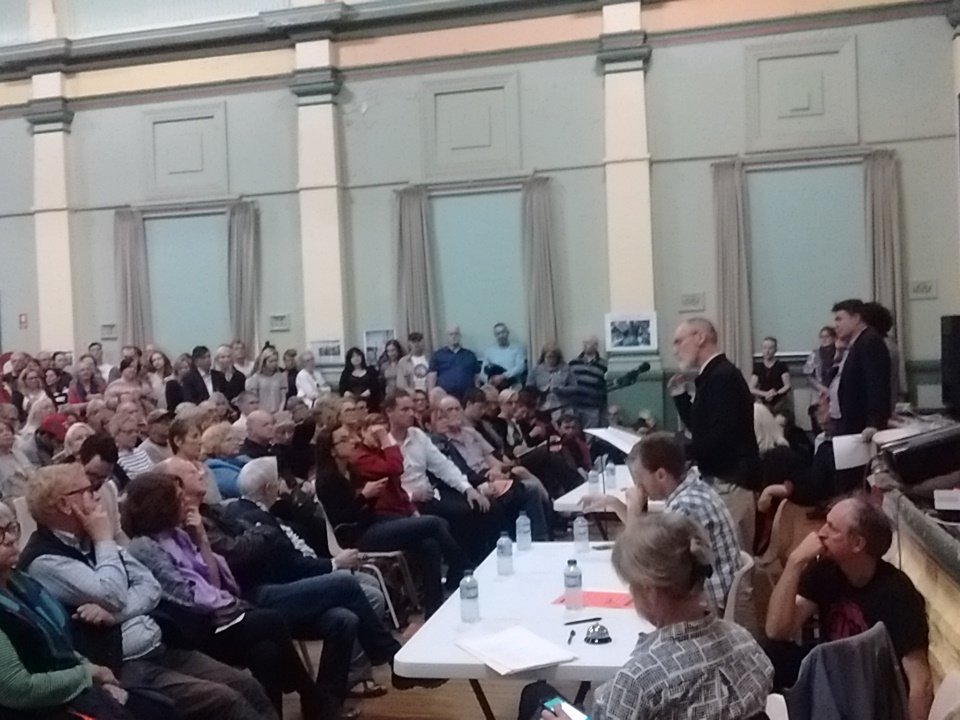 Up to 500 people packed into the Balmain Town Hall on May 19 to protest the state government's $17 billion WestConnex tollway project, which will destroy a large swathe of the city's inner western suburbs, and spew massive traffic flows and pollution into suburban streets.
The forum, sponsored by No WestConnex Annandale, heard from a panel of speakers, including Labor member for Grayndler Anthony Albanese and Greens candidate for the seat Jim Casey.
The meeting passed resolutions calling on the government to immediately cease work on the project, pending the results of a federal Auditor-General's investigation into WestConnex, and demanding a commitment from Labor that if it wins government on July 2, all federal funding for the project would cease.
Spokesperson for No WestConnex Annandale Liz Butterworth said: "This is an extremely important issue for Grayndler, and the community needs to know the views of the candidates on such a critical issue.
"We know that this project is about giving huge profits to a handful of people, while the broader community deals with massive increases in traffic, toxic emissions and an historic loss of green space that may never be returned to the community. And this does not even include the heartless destruction of communities such as we are now witnessing in Haberfield and Ashfield."
Matt Hounsell, from the public transport advocacy group EcoTransit, told the meeting: "This government is corrupt to the core. There are widespread conflicts of interest and planning powers have been effectively handed over to the private sector. The risk is that this motorway will expand even further than it is proposed publicly at present. We must fight to stop the WestConnex monster once and for all."
Medical practitioner and local resident Dr Victor Storm discussed the serious health issues arising from WestConnex. "The project will increase pollution from greater road traffic. There is no safe level of exposure to air pollution; it is all bad for our health."
Journalist and academic Wendy Bacon said: "The best way to fight WestConnex is to help the people who are already fighting this disaster. WestConnex is essentially the recycling of old plans which were defeated years ago.
"Now the state government has sacked the local councils which were opposing WestConnex. But, despite these setbacks, we are starting to break through against this project. We need to fight WestConnex both with facts and with protest action. If we join together, we can still stop this project."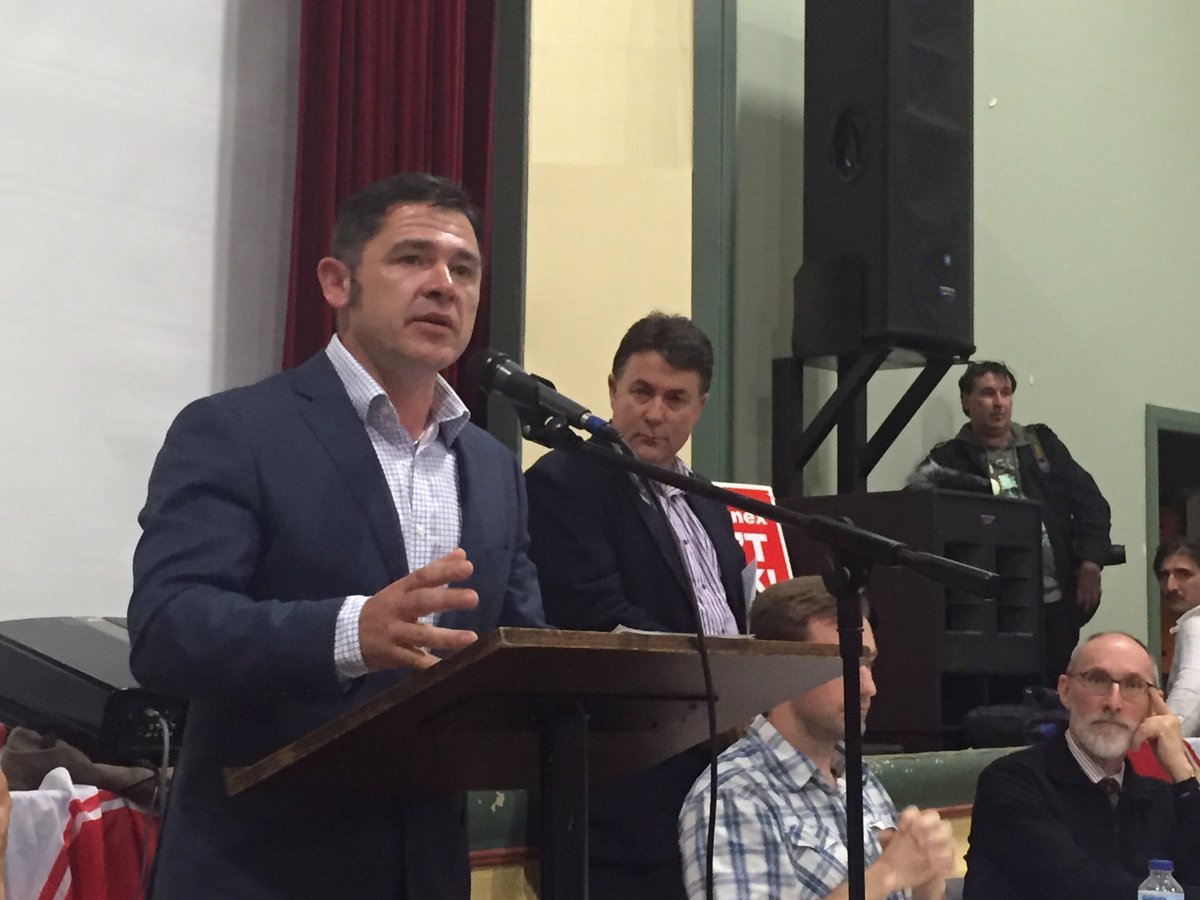 Casey said: "We are at a crisis point; homes are currently being demolished. But we need to organise effectively to halt WestConnex. We need to broaden the discussion into alternatives for Sydney's transport needs: the choice is between a private tollroad or expanded public transport. The flow of federal funds to support WestConnex can be ended."
Albanese said: "WestConnex is essentially a 'road to a traffic jam.' If we are elected on July 2, not one dollar will be allocated from a federal Labor government for this WestConnex project."
However, Albanese claimed that $1.2 billion of the $1.5 billion promised by the federal government had already been paid. Members of the audience challenged this claim and urged action to withdraw all federal funding.
In discussion, Casey called on a federal Labor government to break any contracts regarding WestConnex, as the Victorian Labor government had done in relation to the East West Link tollway in Melbourne in 2014.
Like the article? Subscribe to Green Left now! You can also like us on Facebook and follow us on Twitter.