About 10,000 people took part in a peaceful demonstration in Kuala Lumpur on March 7 against the jailing of opposition leader Anwar Ibrahim, Malaysian Socialist Party (PSM) leader S. Arutchelvan (Arul) told Green Left Weekly. Anwar was jailed for a second time on trumped up "sodomy" charges.
The protest was called by a new coalition called KitaLawan ("We Fightback"). Authorities responded by arresting Nik Nazmi, the youth leader of the opposition Justice Party (PKR), and Saifullah Zulkifli, a PKR organiser.
Another leading opposition activist, PKR secretary-general and MP Rafizi Ramli, was also detained in connection with the protest. Rafizi and Nik were released after several hours. Charges have yet to be laid.
Simultaneous actions were organised in London and Melbourne in solidarity with the Kuala Lumpur protest.
Arul told GLW that the police inspector-general was threatening more arrests over the peaceful march. However, more protests for Anwar's release were planned over the next two months.
"It is not only Anwar who needs to be liberated but the whole country," said Arul in a speech at the protest. When he started speaking, police gathered to note down what he said.
"This is going to be a long and tough struggle and only the will of people can bring about a change. Struggle we shall and win we will."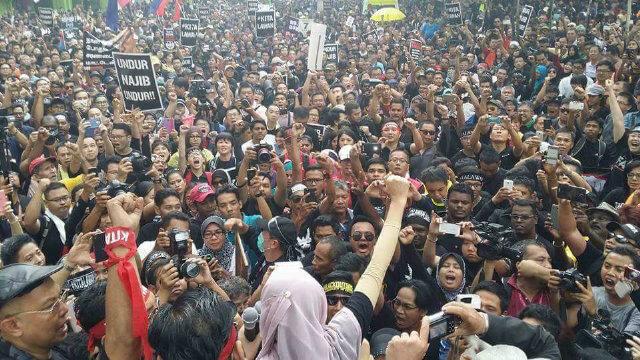 PSM leader Arul addressing the protest. Photo courtesy of PSM.




Solidarity action in Melbourne, Australia, on March 7.