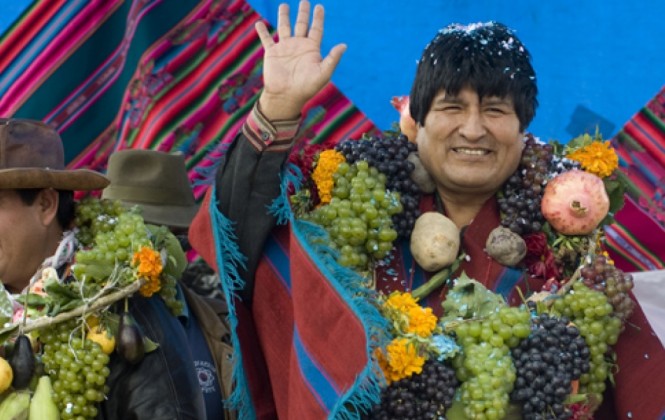 The Bolivian government is organising a World People's Conference on Climate Change and Defence of Life to be held in Cochabamba on October 10-12.
The conference was announced in August by Bolivian President Evo Morales, as well as leaders of the Bolivian Workers Central (COB) and the National Coalition for Change (CONALCAM).
The conference comes ahead of the United Nations' COP21 summit in Paris and aims to give voice to social movements pushing for radical change to confront global warming.
In 2010, Bolivia hosted a similar "People's Summit" ahead of the UN climate talks in Copenhagen that drew about 30,000 people from six continents to Cochabama. The summit emphasised the need to break with capitalism to confront the crisis – and called for rich countries pay their "climate debt", a key demand by many nations in the global South.
COB leader Juan Carlos Trujillo said a document was being prepared between the government and social movements to "raise awareness about Bolivia's position of looking after human life".
He said: "We see how the empire, how capitalism has generated social crisis, a global environmental crisis, global warming and how this is affecting humanity and workers.
"That is why it is important for us to speak out and prepare a document jointly between Morales, the COB, and national federations and confederations."
A resolution adopted by the conference will be presented to representatives at the Paris talks.
[Visit jallalla.bo for conference details.]
Like the article? Subscribe to Green Left now! You can also like us on Facebook and follow us on Twitter.