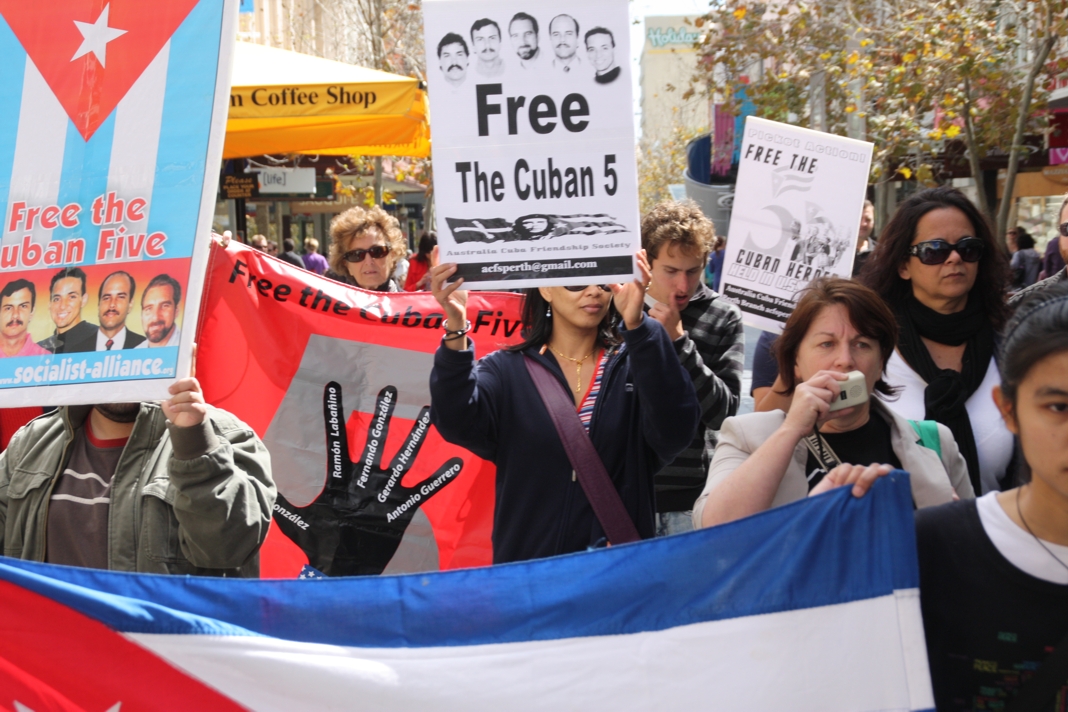 The Cuban Five are five Cuban men serving four life sentences and 75 years collectively in US prisons, after being wrongly convicted in the US federal court in Miami, on June 8, 2001. They are Gerardo Hernández, Ramón Labañino, Antonio Guerrero, Fernando González and René González.
The Five were falsely accused by the US government of committing espionage, conspiracy against the United States, and other related charges. But the Five pointed out vigorously in their defence that they were involved in peacefully monitoring the actions of Miami-based terrorist groups, in order to prevent terrorist attacks on their homeland Cuba.
For more than 40 years, Cuba has been the target of terrorist attacks by anti-Cuba terrorist organizations based in Miami. Such groups operate with complete impunity from within the United States to attack Cuba—with the knowledge and support of the FBI and CIA.
More than 3,000 Cubans have died as a result of these terrorists' attacks.
But instead of arresting the terrorists, the FBI arrested the Cuban Five anti-terrorists on September 12, 1998. The Five were illegally held in solitary confinement for 17 months in a Miami prisons.
The campaign for the release of the Cuban Five has been supported by declarations from hundreds of parliamentarians in Britain, Italy, and the European and Latin American Parliaments. The UN Working Group on Arbitrary Detentions, with five judges, ruled that there were irregularities in the Five's trial and arrest, effectively denying them a fair trial and calls on the US government to remedy this injustice.
Around Australia, Australia-Cuba Friendship Societies have been working hard to raise awareness about their case. The rally we will hold on September 12, will be a peaceful assembly and distribute fliers to raise awareness of the case.
More information on the campaign can be found at http://www.freethefive.org.