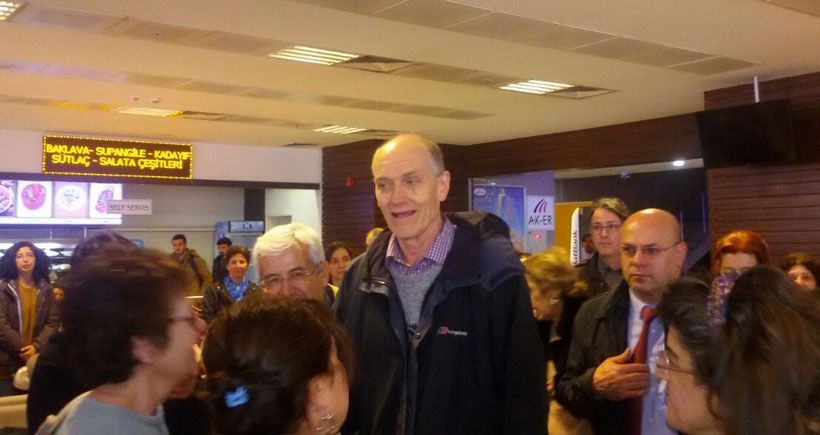 Chris Stephenson in the Istanbul court house shortly before his arrest on March 15.
Update: Supporters in Istanbul reported that Chris Stephenson was deported on March 16. There are unconfirmed reports that he will be charged in absentia to prevent his return.
British academic Chris Stephenson, of Istanbul's Bilgi University, is in detention awaiting deportation after being arrested on March 15 when he went to an Istanbul court to support three other detained academics.