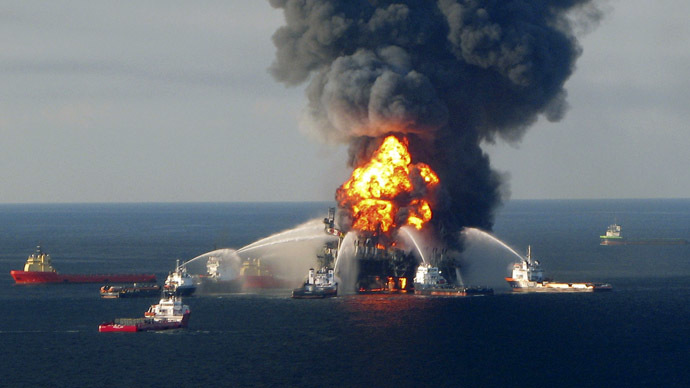 The fifth anniversary of BP's Macondo well explosion was marked on April 20. The explosion killed 11 rig workers and sent millions of barrels of oil gushing into the Gulf of Mexico, making it the worst offshore oil spill in US history.
Oil gushed from the site for 87 days, killing wildlife and prompting fishing bans. It also led to safety regulation standards intended to make the offshore oil and gas industry safer.
The House Natural Resources Committee is discussing newly proposed safety innovations, such as new standards for equipment to seal off oil wells. However, environmental activists and politicians warn that the proposed measures fail to adequately address the potential dangers of offshore drilling.
Massachusetts Democratic Senator Edward Markey said: "The BP spill happened five years ago, but the next offshore oil disaster is still just one mistake away because the oil companies have fought putting the strongest possible protections on the books."
BP faces up to US$13.7 billion in fines for the spill as the US District Court for the Eastern District of Louisiana is set to make a ruling in coming months on the final the amount BP will be forced to pay.
The judicial outcome will have huge implications for the Gulf Coast. About 80% of the Clean Water Act civil fines will be provided to the five Gulf states for ecological and economic recovery under the Restore Act signed into law in 2012.
[Abridged from TeleSUR English.].
Like the article? Subscribe to Green Left now! You can also like us on Facebook and follow us on Twitter.