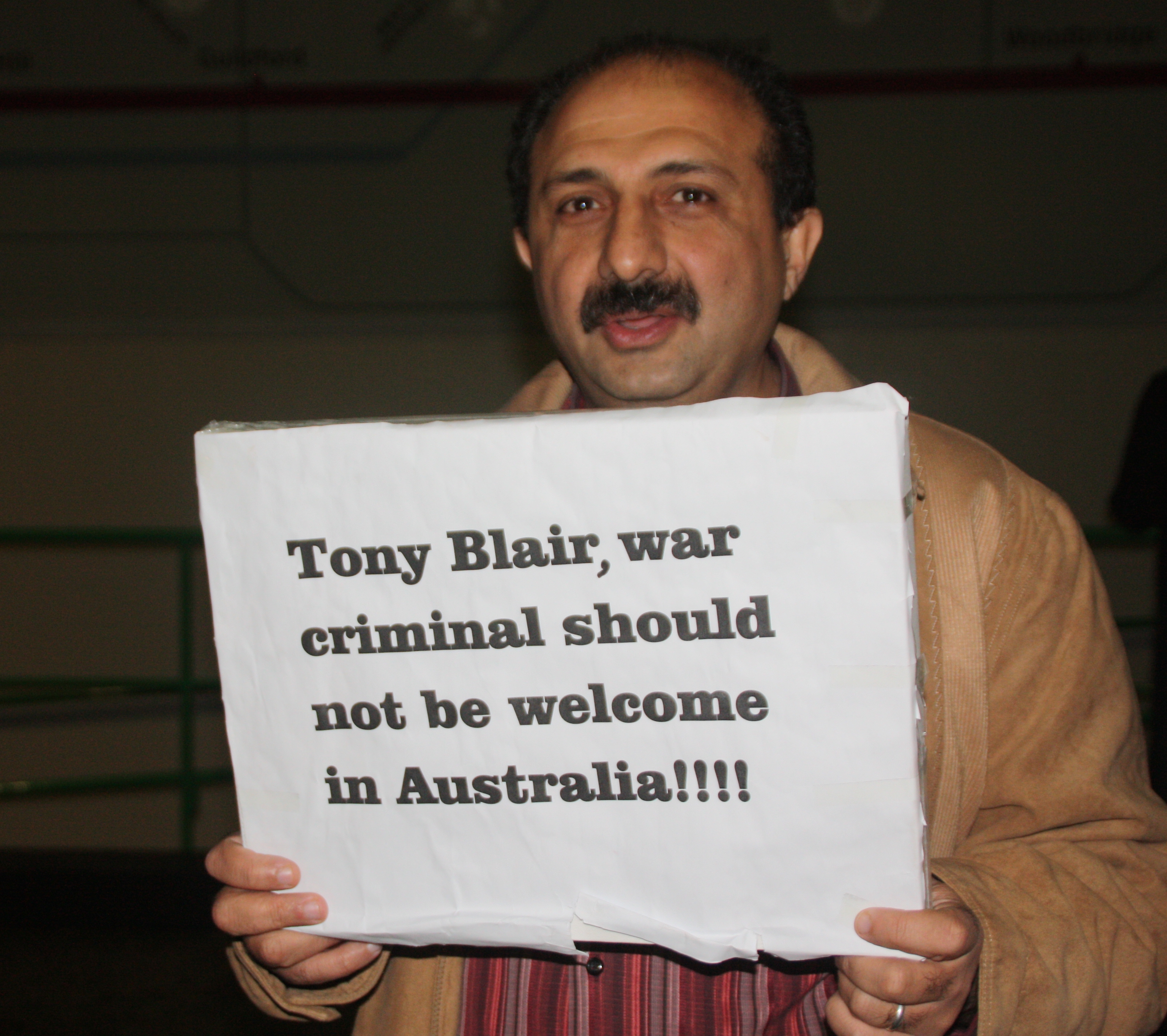 Protest at the perth convention on Friday the 29 July, where Tony Blair was giving a speech to the rich and powerful inside.
Tony Blair is a war criminal for both the wars in Iraq and Afghanistan where he has being responsible for the killing of over a million people, as well as supporting the apartheid regime in Israel.
The action was organised by friends of palestine wa and the chogm action network.
fopwa.org
chogmprotest.org