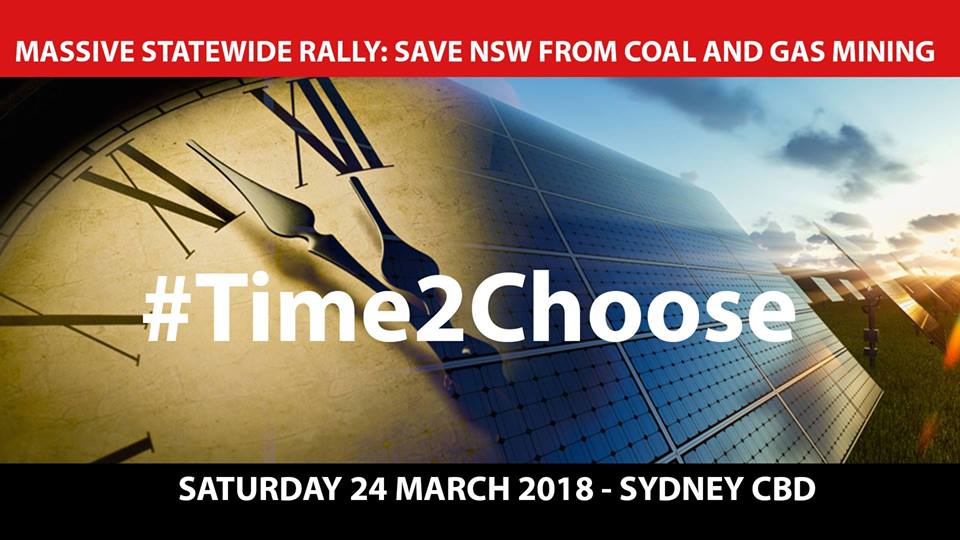 Saturday, March 24, 2018 - 12:00
Join the massive #Time2Choose rally in Sydney's CBD on March 24 to say no more coal and gas mining in NSW and help shape the upcoming 2019 NSW and federal elections. Thousands of voices will be taking to the streets to call for a clean, renewable energy future.
The march will be led by First Nations people, followed by riders on horseback. It will feature gasfield free communities and coal-affected communities proudly displaying their banners alongside people from all over Sydney and beyond that want clean and healthy drinking water and farmlands, environmental justice and a clean energy future.
It's going to be huge. Spread the word. #Time2Choose