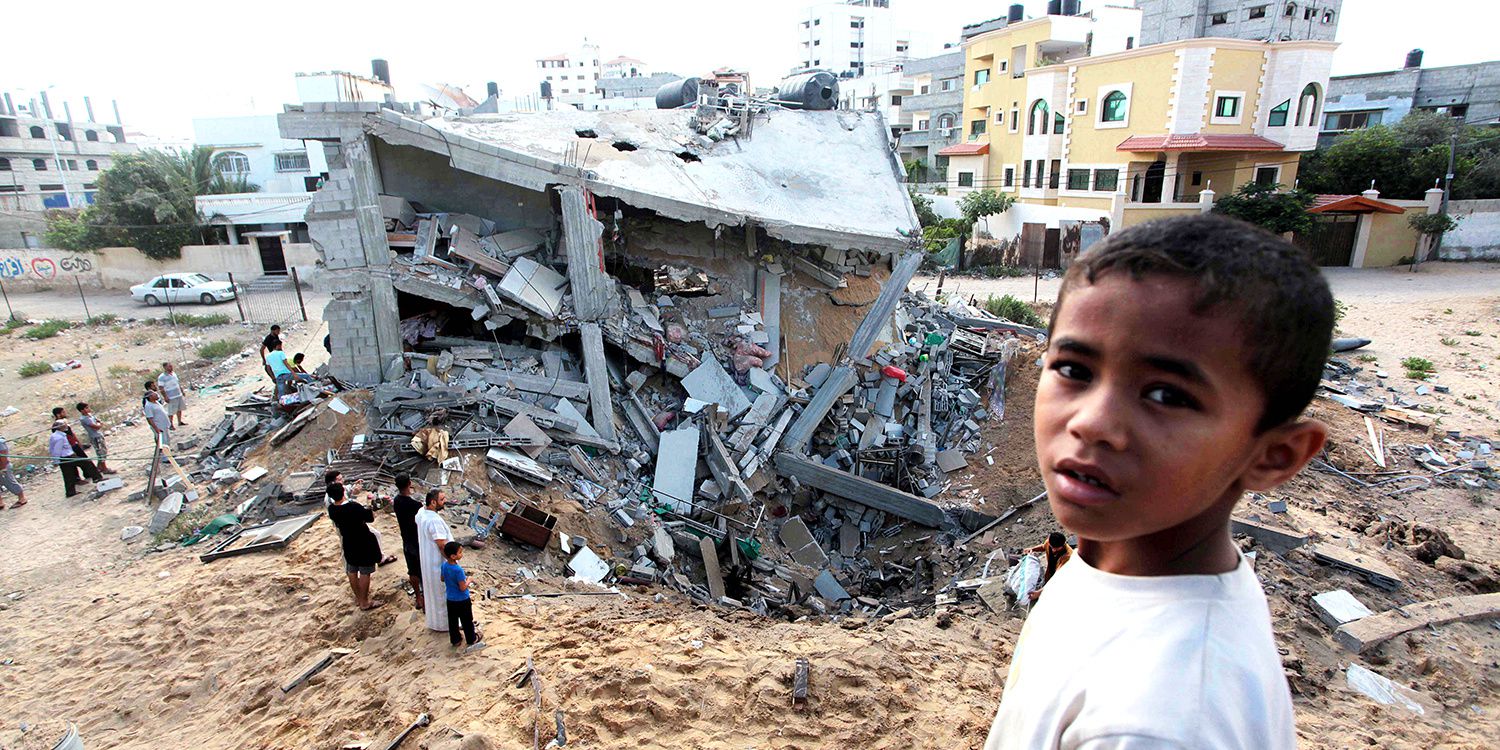 Gaza. July 2014.
A new short film, Gaza in Context, on the situation in Palestine takes aim at the corporate news media's coverage of Israel's July-August 2014 assault on Gaza.
Israel killed 2251 Palestinians during the attacks, including 551 children. About 75,000 people remain displaced two years later.
The film's producers say: "Despite overwhelming evidence of the disparity of power between Israel and all Palestinians and the aggressiveness of Israel's exercise of its power ... mainstream media and educational materials continue to frame Israel as the victim."
Gaza in Context, they add, is an attempt to situate the attacks within Israel's broader settler-colonial aspirations in Palestine.
The film explains Israel's historical treatment of Palestinians in Gaza, but does so "without committing the common error of treating Gaza in isolation from the rest of Palestine," said Raja Shehadeh, co-founder of the Palestinian human rights group Al-Haq.
Gaza in Context, which can be viewed at YouTube, is a clear, concise primer for media workers, educators and audiences new to the Palestine issue. A project of the Forum on Arab and Muslim Affairs at the Arab Studies Institute, it features news footage and graphics that highlight Israel's aggressions and colonial projects over the last seven decades.
"Understanding these systematic offensives means understanding where Gaza fits in the larger question of Palestine," said Noura Erakat, an activist, human rights attorney and assistant professor at George Mason University, who co-directed and co-wrote the 20-minute film.
Erakat told Electronic Intifada that during the 2014 attacks, advocates for Palestinian rights "waged a defensive front in the mainstream news media, but we never managed to shift the framework.
"The world watched and followed these horrors for 51 days and we never took advantage of transforming this tragic moment into a learning moment. Our efforts poured into Gaza in Context attempt to do that now."
[Abridged from Electronic Intifada.]
Like the article? Subscribe to Green Left now! You can also like us on Facebook and follow us on Twitter.