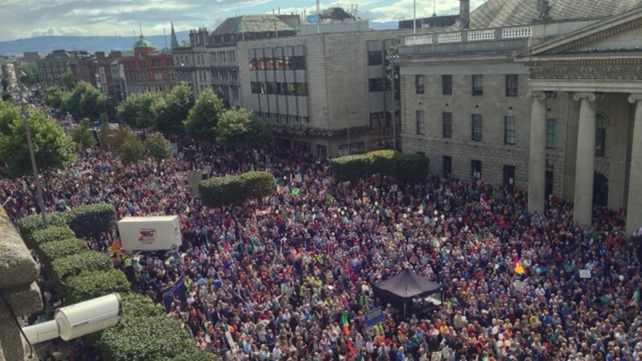 Thousands of people gathered in Dublin, August 29.
Tens of thousands of people took part in a huge anti-water charge rally in Dublin on August 29 under the banner: "We're not going away, you know!"
This is the fifth demonstration Right2Water has organised in opposition to deeply unpopular water charges. About 500,000 people have attended Right2Water protests to date.