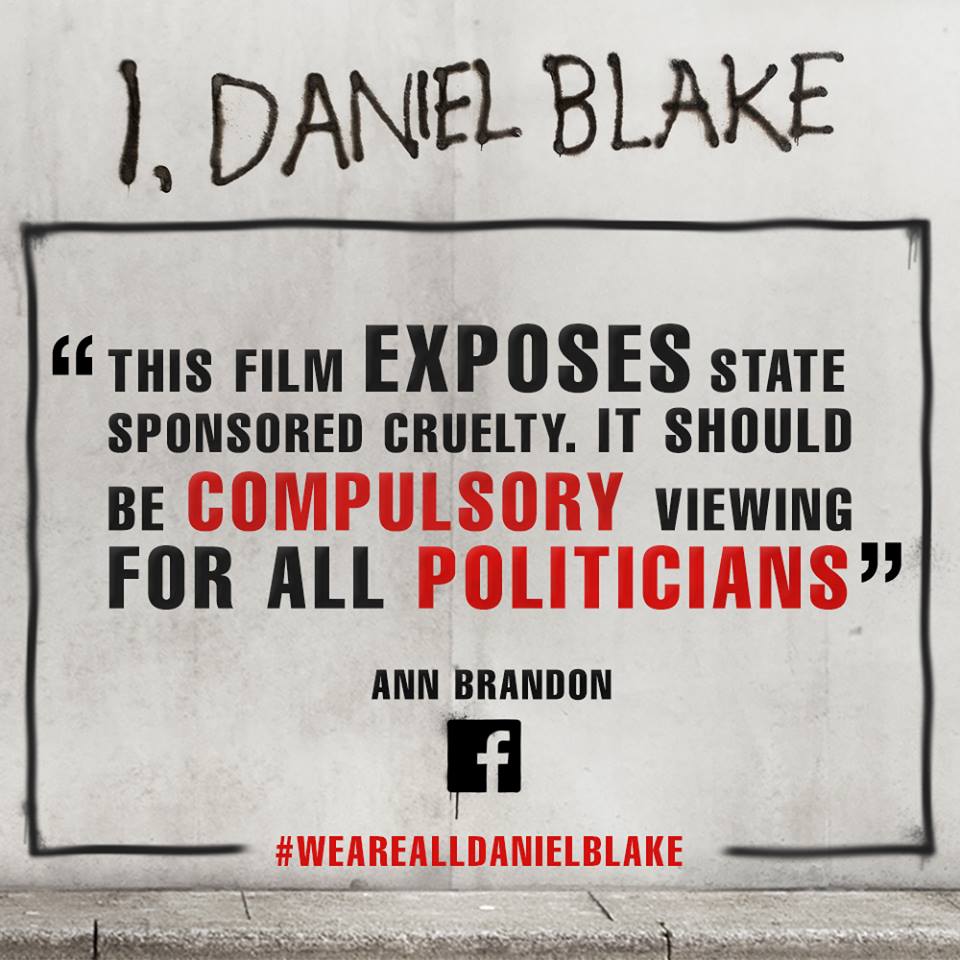 Thursday, August 10, 2017 - 18:30
This film is Ken Loach's call to arms in the current class warfare being waged from above.
It tells the story of Daniel Blake who worked as a joiner most of his life in Newcastle-on-Tyne. Now, for the first time ever, he needs help from the social security. He meets Katie, a single mother with two young children, whoses only chance to escape a one-roomed homeless hostel in London was to accept a flat in a city she doesn't know, 300 miles away. Daniel and Katie find themselves in no-man's land, caught on the barbed wire of welfare bureaucracy as played out against the rhetoric of 'striver and skivver' in modern-day Britain.
While the film is set in Great Britain, far too many people in Australia have similar stories to tell.
Free screening followed by community dinner at Kent House, 142 Faulkner Street, Armidale, NSW.