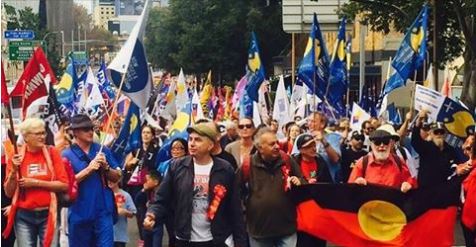 Sunday, May 6, 2018 - 11:00
Hyde Park, Elizabeth St, Sydney
May Day is the day workers unite to celebrate our achievements and recognise the struggle of all workers around the world! We've achieved: Sick Leave, Annual Leave, Superannuation,  Paid Maternity Leave,  Medicare. But there's still more work to be done! Inequality is at a 70 year high, wage growth at near record lows, rising income inequality, housing and rental affordability,  casualisation of work and underemployment is at epidemic levels,  and there is no closing the Gender Pay Gap! We need to rally! Hosted by Unions NSW.
Repeating date
Tuesday, May 1, 2018 - 11:59