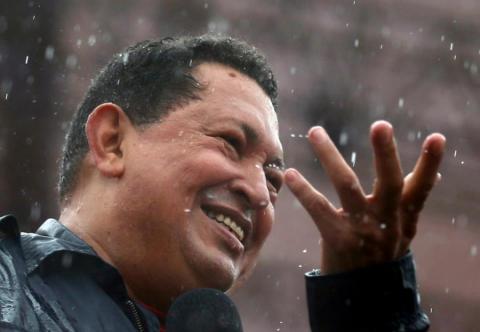 Thursday, June 8, 2017 - 19:00
This film is an important reminder of the lies and manipulation the United States and their allies use to discredit anyone who dares to state publicly that "trickle down" is in fact "gush up" and that there is an alternative to the destructive capitalist system.
Hugo Chávez said so and acted on it. The empire is keen to strike back and reverse any gains already made on the road to a just society based on solidarity and cooperation. As usual, the main stream media are complicit in spreading misrepresentations or outright lies — then and now.
The film is a documentary about the April 2002 Venezuelan coup attempt which briefly deposed Venezuelan President Hugo Chávez. A television crew from Ireland's Radio Telifís Éireann happened to be recording a documentary about Chávez during the events of April 11, 2002.
Shifting focus, they followed the events as they occurred. During their filming, the crew recorded images of the events that contradict explanations given by Chávez' opposition, the private media, the US State Department, and then White House Press Secretary Ari Fletcher.
All welcome, entry free. Donations to cover costs and support the Green Left Weekly are welcome.