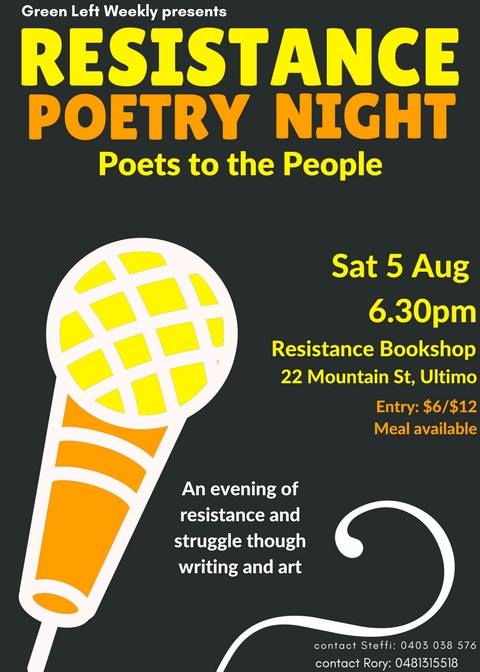 Saturday, August 5, 2017 - 18:30
Resistance Bookshop, 22 Mountain St, Ultimo
Join us for an evening of poetry, poetry and hip hop to express and celebrate resistance and struggle with renowned people's poets Aboriginal legend Elizabeth Jarret, rising Indigenous hip hop legend MC-Rhyan Clapham DOBBY, and more. Tasty affordable meal available. Call 0418 315 518 or 0403 038 576 to offer your poetic prowess or find out more information. Entry: $6 concesssion, $12 waged, $20 solidarity. All funds going towards activist newspaper Green Left Weekly.