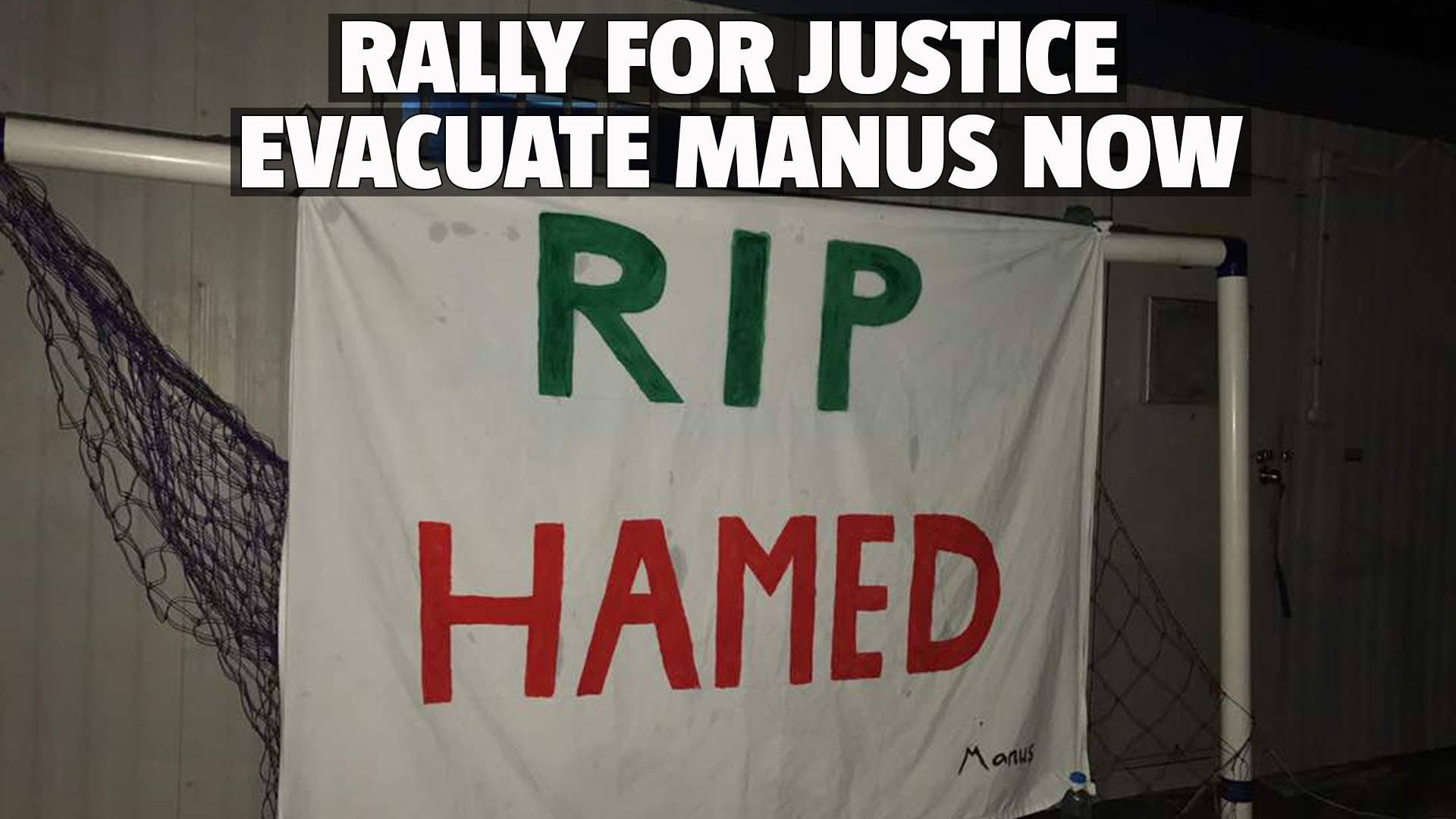 Sunday, August 13, 2017 - 12:30
Commonwealth government offices, Cnr Bligh St and Bent St, Sydney
A 31-year-old Iranian asylum seeker, Hamed, has died on Manus Island. His is the fifth life cut short by detention on Manus. 
His blood is on the hands of Malcolm Turnbull and Peter Dutton. Hamed's mental health problems were well-known for months. They had led him to be sent to prison in the Lorengau settlement, and then moved to the East Lorengau centre when he was released.
Like all the others who have died on Manus, Hamed should never have been in detention or been on Manus. Detention robbed him of his mental health and now it has taken his life.
While suicide is suspected, mystery surrounds his death. Refugees on Manus are convinced that his death is suspicious as Hamed had often been beaten by locals.
Join us to protest and demand justice for Hamed, with a full independent investigation into the circumstances of his death and why he never recieved proper treatment for his mental health. It's time to evacuate Manus and bring all the refugees and asylum seekers to Australia.