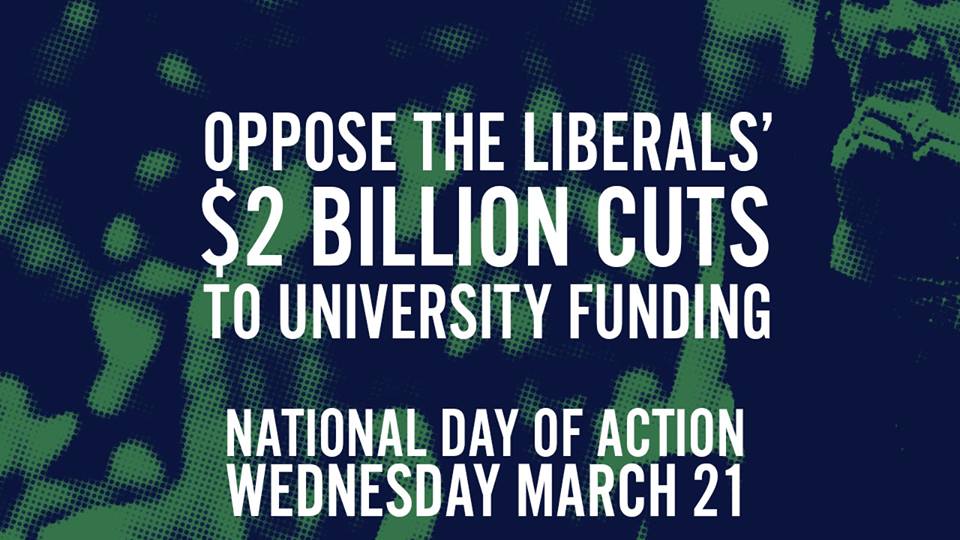 Make Education Free Again
Wednesday, March 21, 2018 - 15:00
The Liberals have introduced over $2 billion in cuts to higher education, the biggest cut to university funding in Australian history.

On top of this, the government plans to lower the HECS repayment threshold to $45,000 a year.

Join the National Union of Students and students around Australia in protesting against these outrageous attacks.
North Terrace, Adelaide, South Australia 5000
Repeating date
Sunday, March 4, 2018 - 14:20